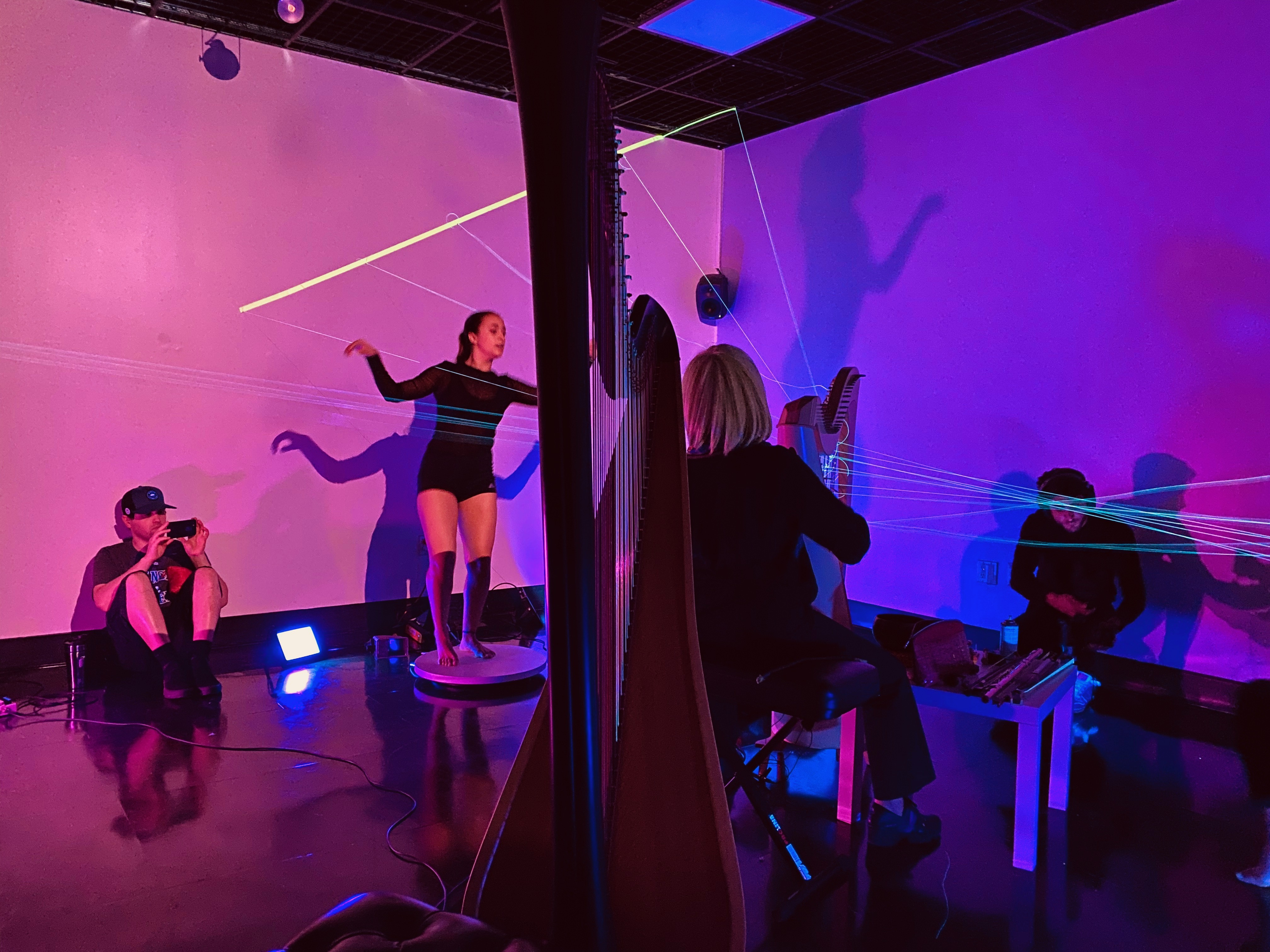 The Net and the Self
2020


In collaboration with Pierre Emmanuel Mariaca, Brian James Griffith, Dongpu Ling, Gabe Le Neveu, Andrea Soto and Lena Martin
The Net and the Self mirrors our current networked society. We have the ability to access knowledge, history, and different forms of media quickly and draw upon that to create new works of art. Our physical existence and the virtual world has blended in such a way that the two are nearly indistinguishable. This can lead to the easy mindset of a dystopian future, however, we reject that instead believing that this society is capable and ready to focus on the light, while accepting the shadow as part of it.